Left Side
Kensington® security slot
The Kensington® security slot allows you to secure your
Notebook PC using Kensington® compatible Notebook PC
security products.
Audio speakers
The built-in audio speakers allow you to hear audio straight
from the Notebook PC. Audio features are software-controlled.
USB 3.0 ports
These Universal Serial Bus 3.0 (USB 3.0) ports provide a transfer
rate of up to 5 Gbit/s and are backward compatible with USB
2.0.
Microphone input jack port
The microphone input jack port is used to connect your
Notebook PC to an external microphone.
24
Notebook PC E-Manual
Headphone output and S/PDIF output combo jack port
This port allows you to connect your Notebook PC to amplified
speakers or headphones. You can also use this port to connect
your Notebook PC to Sony/Philips Digital Interconnect Format
(S/PDIF) compliant devices.
Memory card reader
This built-in memory card reader supports SD card formats.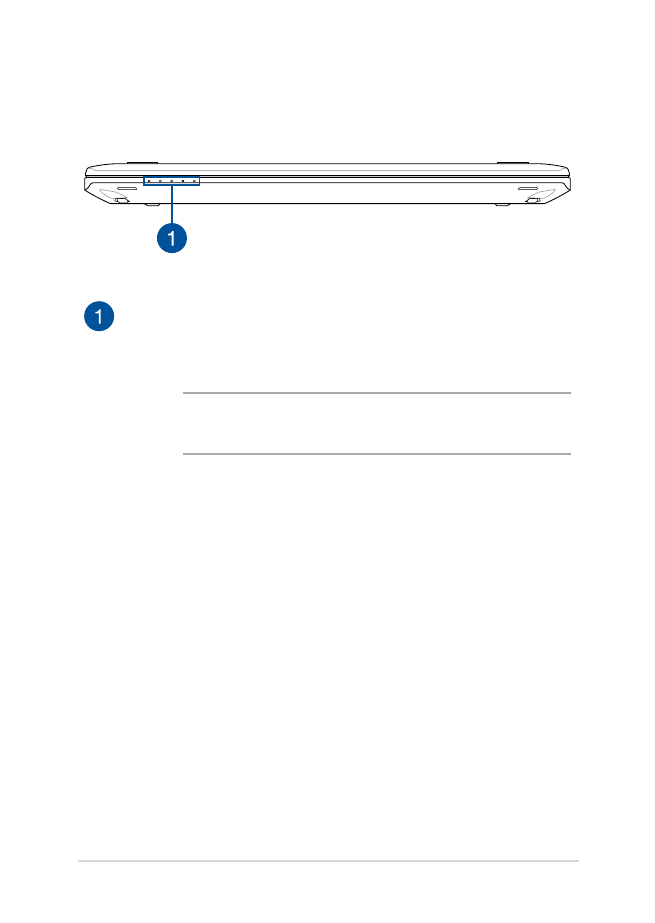 Notebook PC E-Manual
25